HISTORY
OF THE FARMASIERRA GROUP
Farmasierra was founded in 1996 by Tomás Olleros when he acquired Pfizer's pharmaceutical plant in San Sebastián de los Reyes in Madrid.
From the beginning, our aim was to compete at a global level, and to this end we follow two basic principles that have made us grow, with four companies in the Group and more than 200 employees: a commitment to innovation and to be present at all stages of the chain, from development to commercialization. YEARS OF HISTORY BEHIND US
During these 25 years, we have built a business group by carrying out our Master Plan, materializing the different activities of Research and Development, Production, Commercialization and Distribution of medicines and other pharmaceutical products. We are a benchmark in the sector thanks to our highly specialised team, a wide portfolio of innovative products and a strong industrial infrastructure.
Constantly evolving
Our first pharmaceutical plant had a capacity of 15 million units, which we doubled in a first expansion in 1998. In 2007 we undertook the next expansion, reaching a capacity of 60 million units.
This large manufacturing capacity allowed us to reorganise the production areas into Solids, Semi-Solids and Liquids, also creating space for new projects, with a total area of 18,000 m2. In 2001 we acquired the pharmaceutical company Laboratorios Madariaga, emblematic for its Calcio 20. We now manufacture for more than 60 countries, a number that will continue to increase in the upcoming years.
From the beginning we decided to commit to technological innovation and a continuous investment policy in order to offer the best quality service to our customers. And we were not mistaken, as in the first 5 years we had already doubled our initial turnover and since then we have not stopped growing.
The pharmaceutical plant has a pharmaceutical quality system in strict compliance with the most exacting national and international regulations and is equipped with state-of-the-art technology, with a high degree of automation and reliability. It currently has 14 production lines, equipped with serialisation technology, artificial vision and automatic in-line controls.
The Research and Development Area has been extended on several occasions and has now laboratories for analytical development, galenical development and a pilot plant.
The Commercial Area has been created through the development and acquisition of products, and has specialized chronologically in the following therapeutic areas: respiratory, rheumatology and traumatology, gynaecology and gastroenterology.
The Distribution Centre in Cabanillas del Campo (Guadalajara), has allowed the consolidation of storage, order preparation and product distribution activities, after having equipped various warehouses, as activity has increased.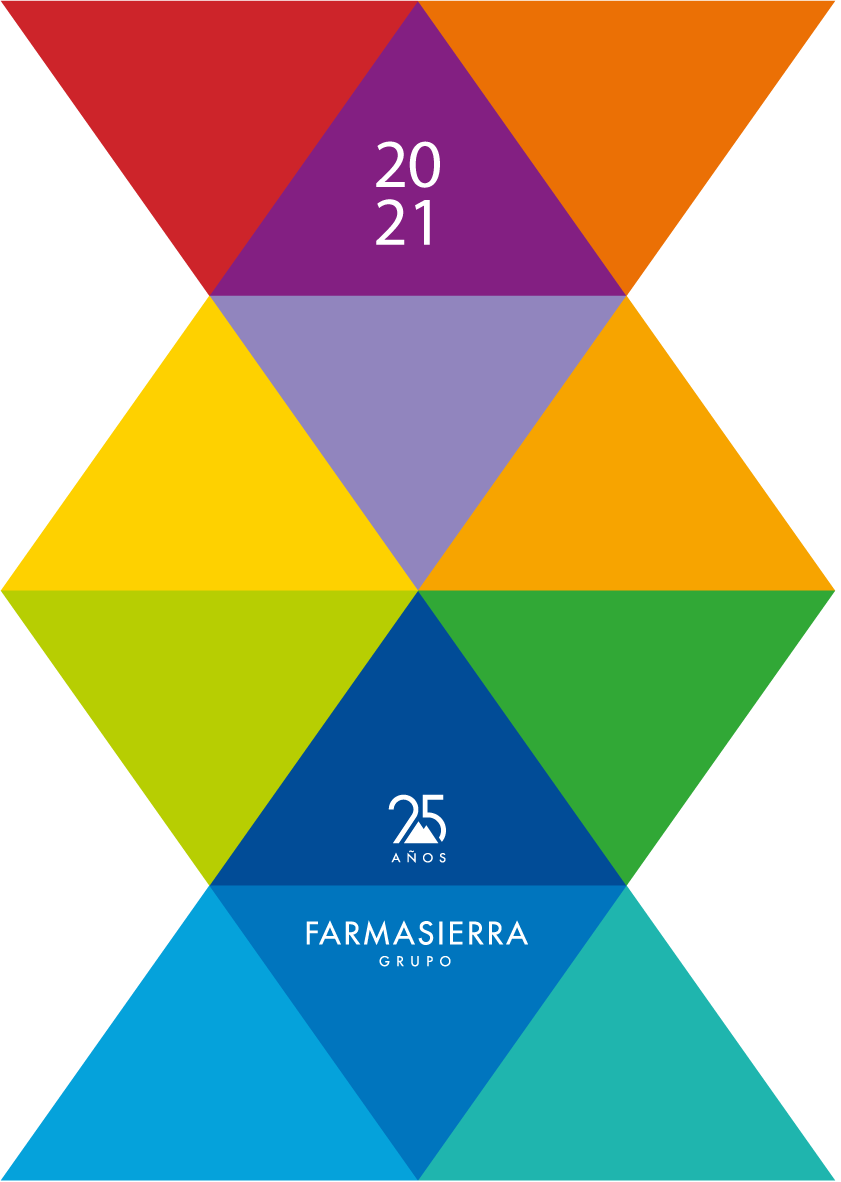 MILESTONES
OF THE FARMASIERRA GROUP
1996

1997

Construction of the Galenical and Analytical Development laboratories as the first phase of the future Research and Development Centre.

Updating and equipping the Quality Control laboratory.

1998

First expansion of the pharmaceutical plant from a capacity of 13 million units to 30 million units.

Launch of Tacron (Naproxen). Anti-inflammatory.

1999

2000

Launch of Farmasierra Ibuprofen Gel (Anti-inflammatory) and Farmasierra Acetylcysteine (Mucolytic)

2001

2002

2007

Second expansion of the pharmaceutical plant and doubling of the production capacity up to 70 million units.

2008

Setting-up of the Cosmetics Manufacturing Area.

Launch of the Dermocosmetic lines: Analine, Trataderm and Trataderm for Men.

2011

2012

2013

2014

2015

2016

Farmasierra acquires the licence as the exclusive distributor for Spain of Alflorex (Bifidobacterium longum 35624). Relief of the symptoms of Irritable Bowel Disease.

2020

2021