DISTRIBUTION SERVICE
OF MEDICINES, FOOD SUPPLEMENTS AND HEALTH PRODUCTS
We are aware that effective distribution is the only way to ensure that products reach patients in perfect condition. In order to provide our customers with a good service, we have qualified personnel in pharmaceutical distribution, who complies at all times with the quality standards established by the health authorities.
Our logistics service includes everything from the reception of the product at our facilities to its delivery to pharmacies, hospitals, wholesalers and parapharmacies, as well as everything related to reverse logistics.
As a buffer warehouse for manufacturing, marketing or wholesale laboratories, we also have the capacity to carry out any just-in-time operation. All this is governed by the Good Distribution Practice Certificate (BPD).
Systems, procedures and staff integration allows us to offer a top-quality service with a high flexibility so we can adjust to each customer's operation quickly and economically.
PRODUCT RECEPTION
Extensive reception hours without the need for prior appointment. We register the products, inspect them and inform the client of their condition.
STORAGE
Our facilities are prepared to maintain the right conditions of temperature, humidity and safety.
ORDER MANAGEMENT
We have a modern system for receiving, dispatching and managing orders, which guarantees the traceability of the products.
TRANSPORT
We work with highly recognised transport companies in the sector, always complying with good practices in the distribution chain.
A long-term vision to find solutions for the future
A GREAT TEAM
WITH EXPERIENCE IN PHARMACEUTICAL LOGISTICS
The synergies generated within the Farmasierra Group drive our distribution services. We have extensive experience in warehouse management, process improvement and staff training.
Our distribution team knows the importance of product traceability and new technological applications in the health logistics sector.
TECHNICAL MANAGEMENT
Our Technical Management Department collaborates with the clients' Technical Divisions, to maintain the quality of the products and the fulfilment of the procedures.
REVERSE LOGISTICS
We manage the returns, informing the client and complying with the established procedures of destruction and return.
DIGITAL MANAGEMENT
We use a fully computerised FEFO "First Expires, First Out" Warehouse Management System.
INFORMATION
Our team constantly informs customers about the management of their orders.
FARMASIERRA DISTRIBUTION
NUMBERS
Controlled temperature and humidity ranges
Automatic order processing carousels
FACILITIES AND SYSTEMS
TO OFFER THE BEST DISTRIBUTION SERVICE
Our logistics centre is located in Guadalajara (Spain) and from there we deliver pharmaceutical products to wholesalers, hospitals and pharmacies all over Spain.
We work for both national and international clients, as well as for our own laboratories.
Our team manages through a computer system all logistics operations, as well as the total integration with manufacturers, customers and transporters. This system allows our clients to operate in an autonomous way.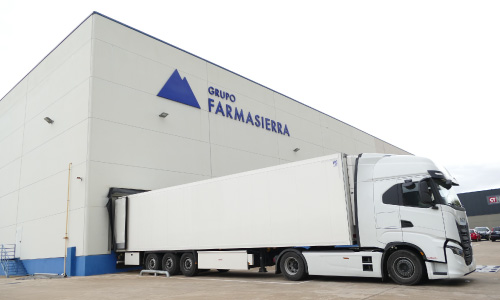 FACILITIES
DISTRIBUTION WAREHOUSE
HIGH STORAGE CAPACITY
A storage capacity of 15,000 pallets and a single unit processing capacity of 120 pallets allows us to manage large orders.
CONTROLLED TEMPERATURE AND HUMIDITY
Our warehouse is monitored and controlled at a temperature between 15ºC and 25ºC and the right humidity for perfect product conservation.
REFRIGERATION
We have a cooling zone between 2 ºC and 8 ºC and a freezing zone between -15 ºC and -25 ºC.
 RESTRICTED ACCESS AREA
For the storage of psychotropic and narcotic drugs we have a restricted access area with temperature below 25ºC.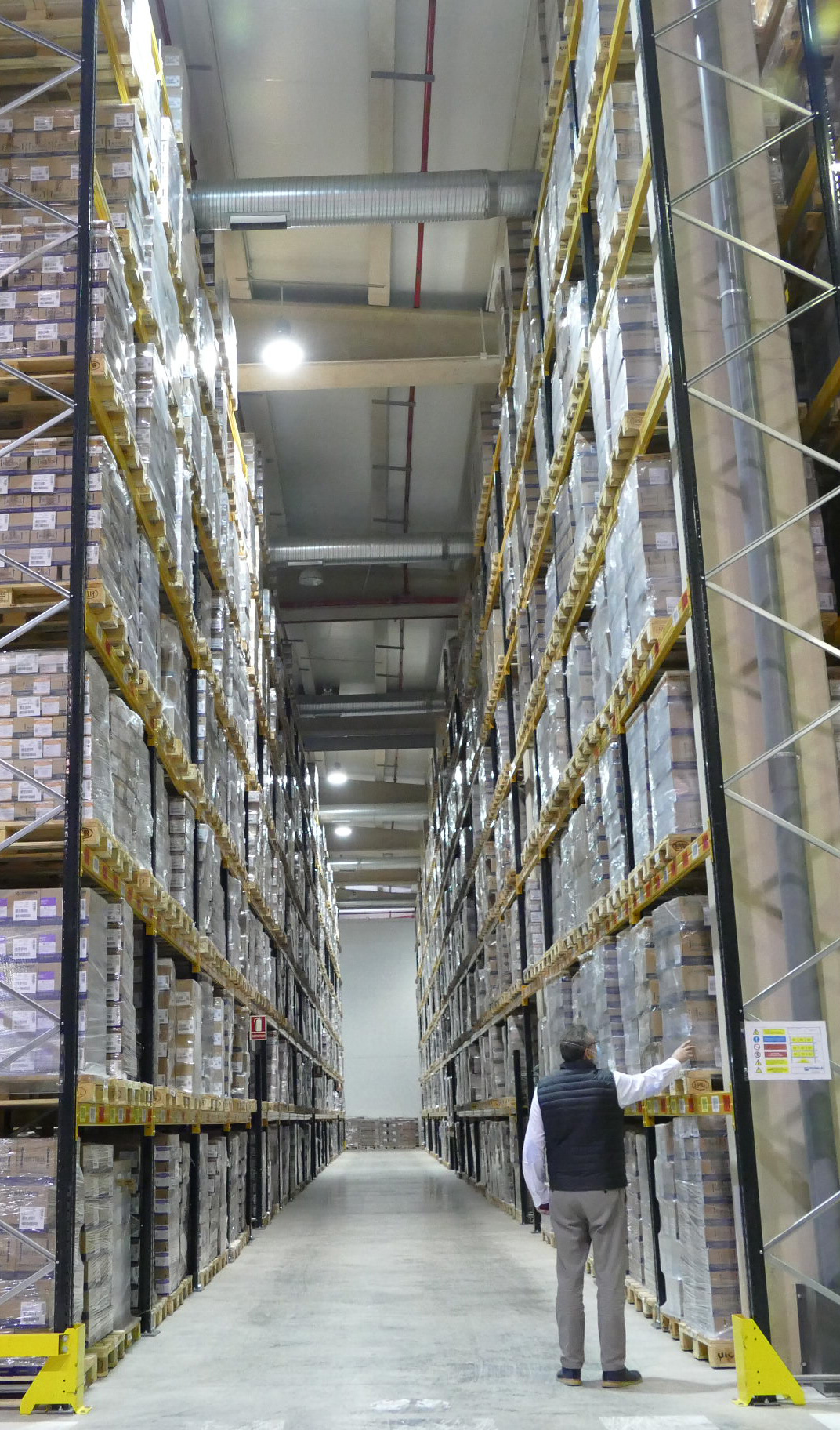 WAREHOUSE MANAGEMENT
SYSTEMS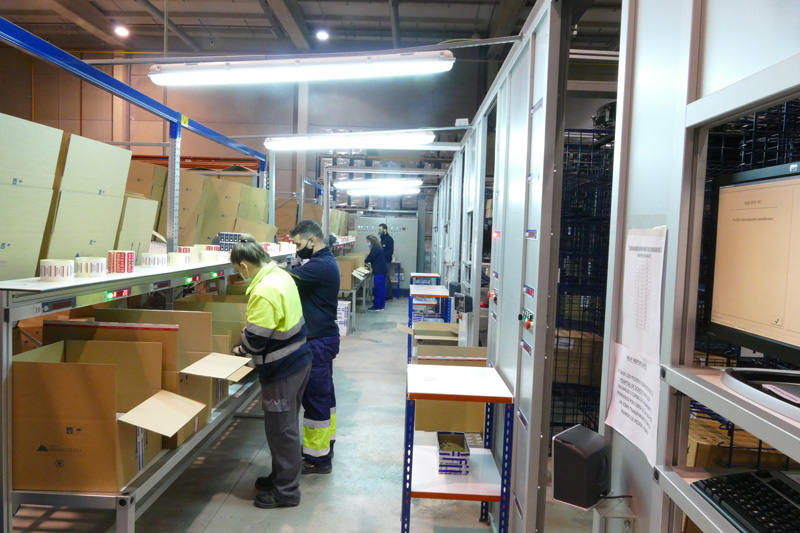 WEB ACCESS
Our clients have a web platform adaptable to all devices where they can perform many operations autonomously.  
CONTINUOUS INFORMATION
Updated information on delivery notes, proof of delivery, temperature charts, batch traceability, stock consultation, order status, etc.
CUSTOMER ORIENTATION
We are in permanent contact with our clients, keeping them informed at all times about the management of their stocks.
CERTIFIED QUALITY
IN GOOD DISTRIBUTION PRACTICE
We are authorised as a contract warehouse and hold the Certificate of Good Distribution Practice.
Farmasierra Distribución is certified by the British Standards Institution (BSI).
We use an Environmental Management System that meets the requirements of ISO 14001 and a Quality Management System in compliance with the requirements of ISO 9001 as a warehouse operator for the distribution management of medicines, food supplements, medical devices and promotional material.