MEET FARMASIERRA
FIRST OF ALL, A HUMAN TEAM
We are a Spanish pharmaceutical group with 25 years of experience in the pharmaceutical sector, which has prioritized innovation since its inception.
Our structure vertically integrates from Research and Development, Manufacturing, and Distribution, to the Commercialization of medicines, food supplements and health products.
Farmasierra operates in Spain since 1996. The facilities in San Sebastián de los Reyes (Madrid) house the offices, as well as the production plant and the R+D Centre. The facilities in Cabanillas del Campo (Guadalajara) house the logistics centre and the marketing company
The group consists of a team of 200 people and is made up of four companies.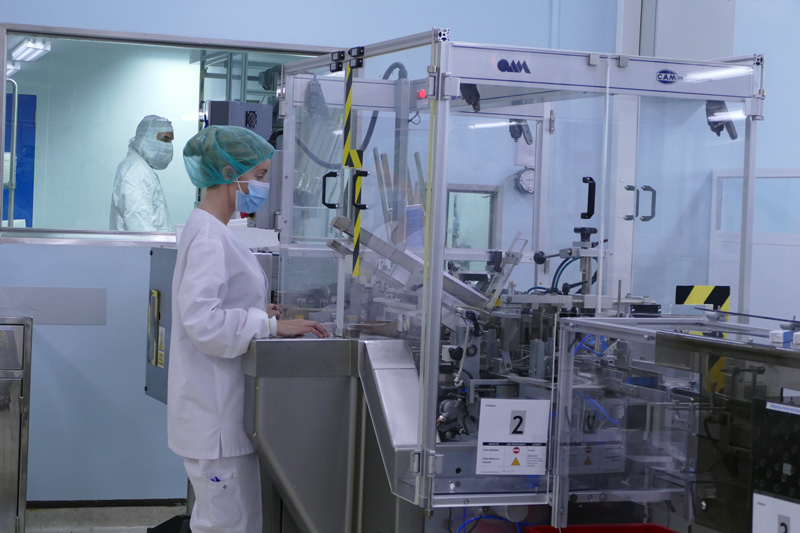 THE FARMASIERRA
GROUP
Parent company, which groups the general activities of General Management, Finance, Digital, IT, Human Resources and Organization, Security and Legal Compliance.
FARMASIERRA
MANUFACTURING
It consists of two areas of activity: Research and Development (R&D) and Manufacturing of medicines, food supplements and health products, with international activity.
FARMASIERRA
LABORATORIES
Marketing company specialized in the promotion of medicines and other pharmaceutical products in Spain and the licensing of products at an international level.
FARMASIERRA
DISTRIBUTION
Pharmaceutical logistic operator, which develops its activity in the Spanish territory.

Our Vision
It is that of a sustainable pharmaceutical group in the long term, an international benchmark, which provides innovative products and quality services in the pharmaceutical sector.

Our Mission
To research, develop, manufacture and offer innovative pharmaceutical products to help improve people's health and quality of life.

Our Values
Our Values are the fundamental basis of our company and guide our decisions and actions: 
Patients are our reason for being.
A qualified, specialized, professional, honest and committed team, aware of the company's values and of the importance of our work and our responsibility to our clients and to society.
Excellence in our products and services.
Respect and care of the environment. 
ETHICAL CODE
INTEGRITY, RESPONSIBILITY AND PROFESSIONALISM
At Farmasierra Group we have a Code of Ethics which contains the criteria that should guide all our activities, serving us as a guide to act with integrity, commitment and transparency, and respecting the highest professional standards and the most rigorous ethical principles.
This Code is applicable to all the Group's employees and executives, who are bound to comply with it, endowing us with legitimacy and making us worthy of our customers trust and the society's as a whole.
If you have any further questions regarding our Code of Ethics or need to contact our Compliance Department, please contact: compliance@farmasierra.org
THE FARMASIERRA GROUP
IN NUMBERS
FARMASIERRA MANUFACTURING
Millions of units manufactured per year
Square meters of facilities
Controlled temperature ranges
Automated order processing carousels
GLOBAL PRESENCE
MANUFACTURING FROM SPAIN FOR MORE THAN 60 COUNTRIES
Thanks to our manufacturing capacity, the Farmasierra Group has expanded its manufacturing services internationally covering more than 60 countries, a figure which is forecast to increase in the coming years. 
Austria, Belgium, Bulgaria, Croatia, Czech Republic, Denmark, Estonia, Finland, France, Germany, Greece, Hungary, Ireland, Italy, Netherlands, Norway, Poland, Portugal, Romania, Slovakia, Slovenia, Sweden, Switzerland and United Kingdom.
Headquarters: Madrid, Spain.
Argentina, Brazil, Canada, Costa Rica, El Salvador, USA, Guatemala, Honduras, Nicaragua, Panama, Peru, Dominican Republic and Venezuela.
Algeria, Ethiopia, Ghana, Kenya, Libya, Mauritania, Senegal, South Africa, Tunisia and Uganda.
Israel, Thailand, Vietnam, Austraila, New Zealand, Japan and Korea.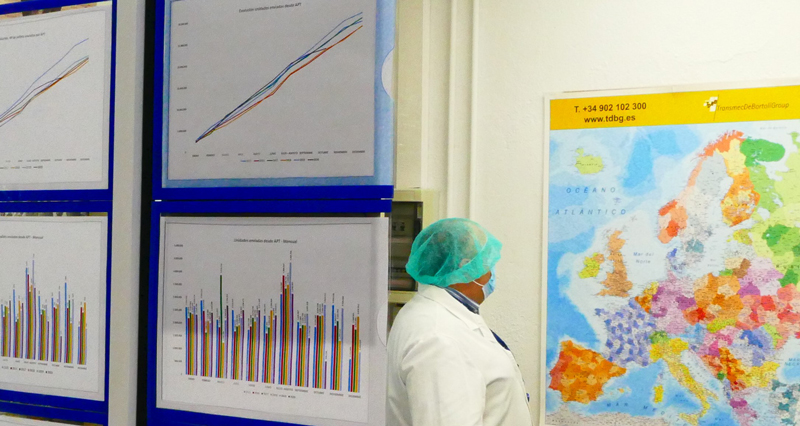 Countries for which we manufacture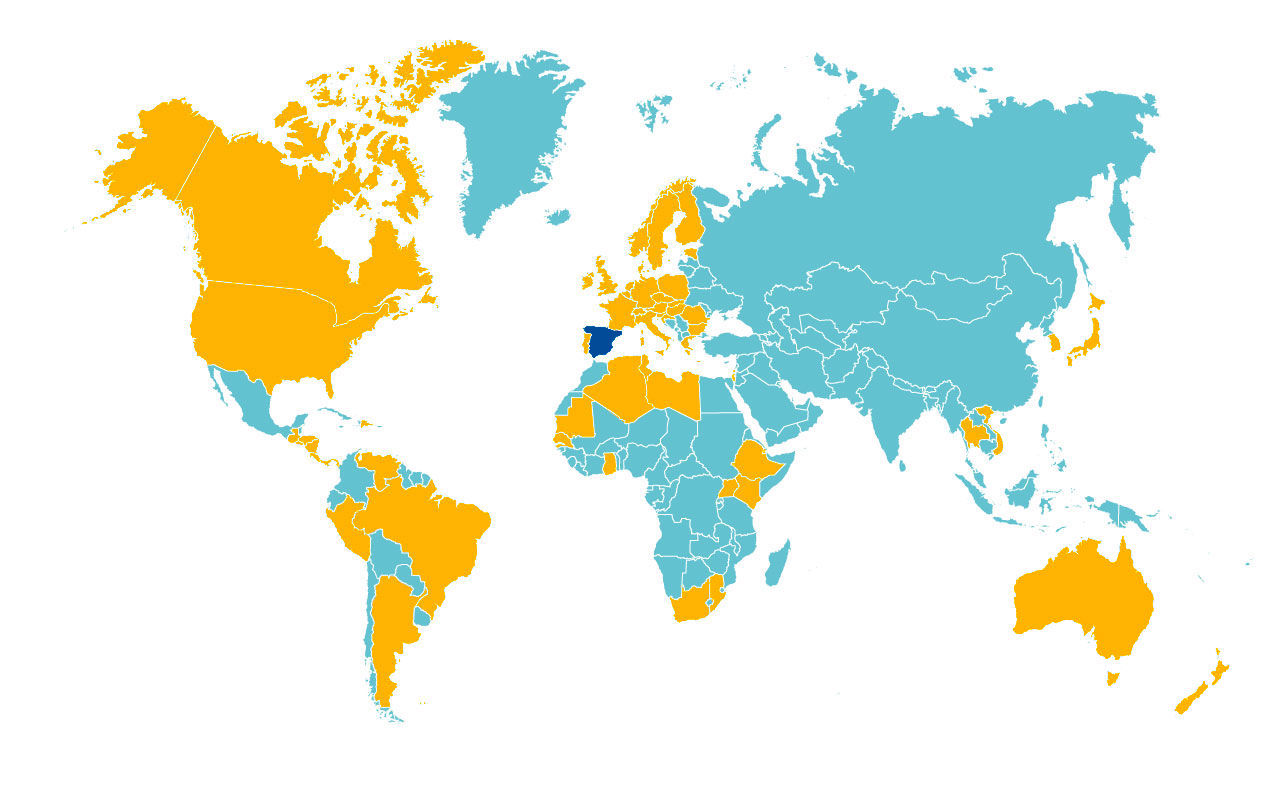 Farmasierra headquarters
Madrid, Spain